Rescue Kit is a Bootable Recovery CD by Paragon, which fixes boot problems and can retrieve your data when your system fails to boot. It even rescues deleted partitions. You'll need to burn the bootable image of software on a CD/DVD to use it.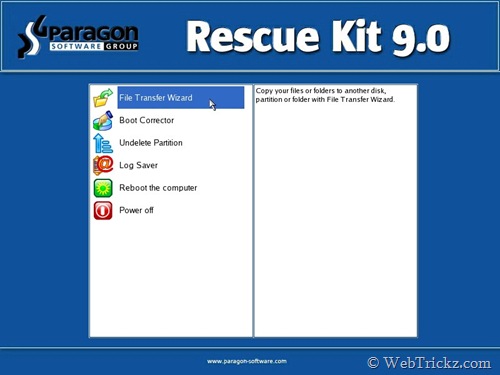 Rescue Kit Express Key Features:
Easy to use with a Bootable Recovery CD
Easily Fix Boot Problems
Rescue Your Data in case of a virus attack or file corruption
Undelete Partition
File Transfer Wizard – Retrieve valuable information from disks when system fails to boot and save it to another hard disk/partition or on a CD/DVD.