PC Tools Firewall Plus is a powerful free personal firewall for Windows that protects your computer by preventing unauthorized users from gaining access to your computer through the Internet or a network. Firewall Plus can stop Trojans, backdoors, keyloggers and other malware from damaging your computer and stealing your private information.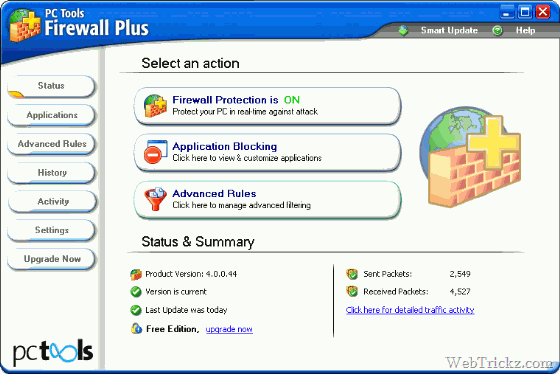 PC Tools Firewall Plus provides world-leading protection, backed by regular Smart Updates, real-time protection and comprehensive network shielding to ensure your PC remains safe and hacker free. It is the latest version 5.0.0.38 released on February 24, 2009.
Designed for Windows® Vista™ 32-bit, XP, 2000 and Server 2003.