Download Portable Opera 10.50 for USB
Yesterday, Opera 10.50 final was released which is claimed to be the fastest browser on Earth by Opera. The official portable version of Opera 10.50 is now available from Opera@USB, which you carry along on flash drives or pen drives at your work place.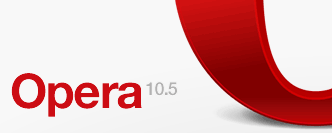 The download files are available as .zip and .exe in International, German and English. Users can can update from 10.x to 10.50, by extracting the update zip file directly into the Opera@USB or Opera@U3 folder and overwrite the (old) files.