Recently, I shared the offline Installer of Yahoo Messenger 10 Beta and now comes its portable version.
Yahoo Messenger lets you to chat with friends online and send them instant messages. It can also alert you to new e-mail in your Yahoo Mail or when you have upcoming events recorded in your Yahoo Calendar.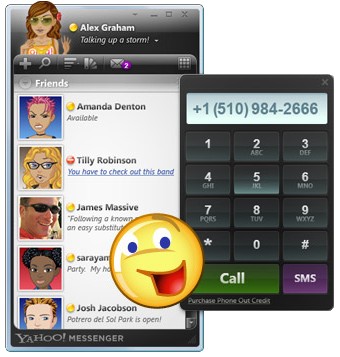 It has the ability to save and print your conversations, a tabbed interface that provides quick access to your favorite stocks, news, and sports scores.
The portable version can be used without any installation and can be carried along in your USB drives.
Download Portable Yahoo! Messenger 10.0.1102 below:
– Link removed