Real Player (by RealNetworks), the much popular multimedia player sometime ago is now back in race with their new app 'Real Player Beta for Android'. The beta version of Real Player is available as a Free download for all Android devices.
Real Player for Android has a nice interface and the app looks pretty promising. It is an all-in-one player which allows users to listen the stored music albums, music videos and photo albums too. One can view photos as a slideshow and opt to play a background music to improve the viewing pleasure. It recognizes all the Playlists from the stock media player and lists music in 4 heads namely: Albums, Artists, Genres and Songs.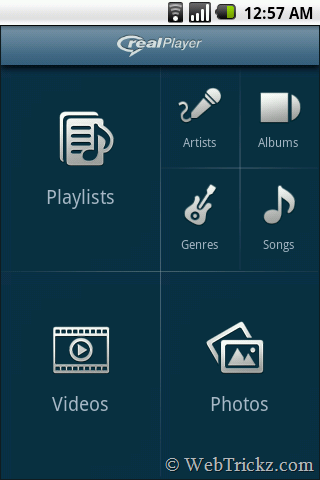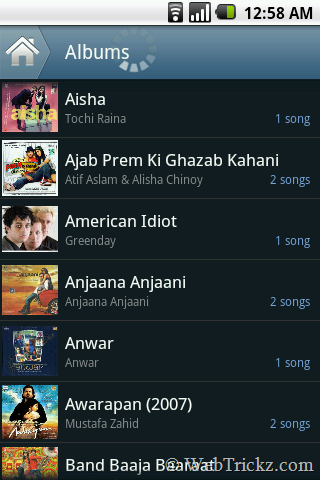 However, it doesn't holds the much needed and useful 'Search' option. The Real player team is asking for users feedback to improve the overall experience in future builds. So, do try it and share your views!
Search for 'Real player' in Android market or use the below QR code to download it.