Rio: The Movie is an upcoming 3D animated film from the creators of Ice Age, distributed by 20th Century Fox. The film expected release date is April 15 in the US. Rovio Mobile, the developer of popular game 'Angry Birds' have also partnered to promote this film, so the movie will feature those crazy birds and pigs from Angry Birds Rio game.

Microsoft has now released an official 'Rio movie' Windows 7 theme, packed with a collection of 6 high-resolution (1920 x 1200) desktop backgrounds. The wallpapers feature the amazing animated characters from Rio movie and space from Rio de Janeiro.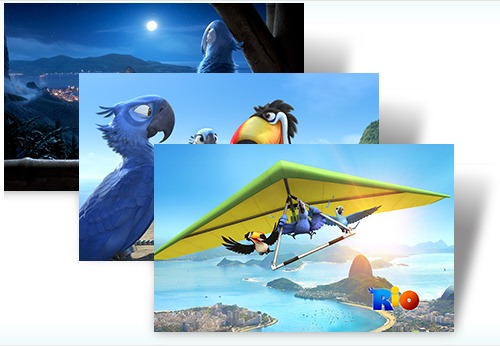 Spread your wings and fly! Download images from Rio, an animated movie from the creators of Ice Age that follows the adventures of a pet Macaw, in this free Windows 7 theme.
Download Rio Movie Theme Pack
Trailer – Rio Movie
Thanks IntoWindows