Most smartphones these days usually don't ship with a fatty printed user guide within the box, rather the manufacturers prefer to provide the manual online as a PDF. The user guide for Galaxy S4 users is now available which one must download even if they're an avid smartphone user with good technical know-how. That's because SGS4 emphasizes more on software and this official guide certainly comes in handy for users who aren't familiar with such new advanced features integrated into Galaxy S4.
The SGS4 user manual is a detailed 147 page PDF with various topics, basic tips, and instructions to help easily get started with your phone, understand device layout, functions, settings, troubleshooting, and other new features in Android 4.2.2 Jelly Bean. The guide also includes reference information for Motions and gestures features such as Control motions, Palm motions, Air Gesture (Quick glance, Air jump, Air browse, Air move, Air call-accept), Air View, Samsung Smart Pause, Samsung Smart Scroll, Activating glove mode and multi Window panel, and a lot more.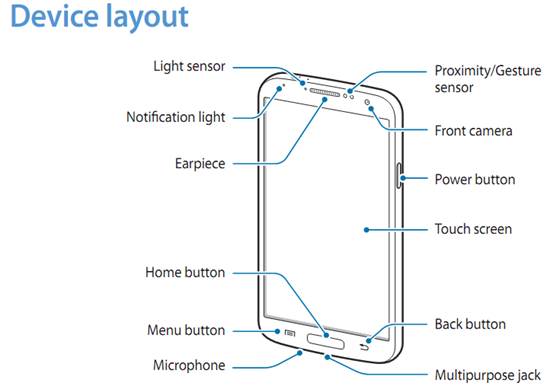 Included are tips for Galaxy S4 features like Screen Mirroring, Samsung Link, setting up Group Play, using S Beam, and WatchON to connect to a TV to watch your favourite shows and movies. The guide also provides quick instructions for using Samsung utilities like S Memo, S Planner, S Health, S Translator, S Voice, etc.