Download Seesmic for Windows – New Twitter Client
Seesmic for Windows is a newly launched twitter client which provides the best user experience for Twitter on your Windows desktop. The app has a cool & easy to use interface and users can add multiple twitter accounts to it.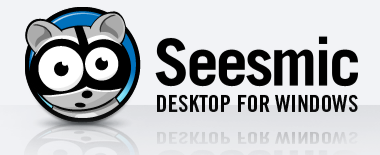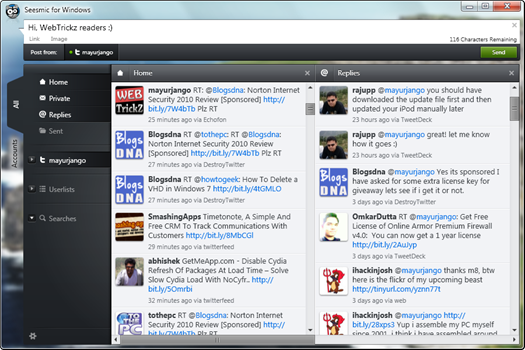 It does not requires Adobe Air to be installed like Seesmic Desktop. You can track all your twitter updates, replies, mentions and private messages with it. Images can be uploaded to Twitpic or YFrog in just one go! You can also chose the URL shortening service to be used to shorten the links.