Until now, you must have been downloading various stuff via Torrent on your computer or laptop. You don't need to be dependent on a particular device anymore – Now download torrents straight away directly from your Android device anytime, anywhere! BitTorrent, one of the most popular peer-to-peer file sharing protocol recently released a dedicated 'BitTorrent Beta Torrent App' for Android platform.
BitTorrent for Android is a nice and handy torrent app, with the ability to download various types of large files directly to your smartphone or tablet. The app has a simple, easy-to-use interface and offers super fast downloading of files. The beta version is currently free, and there's no speed or size limits! It lets you search torrents on the web and the results are displayed in a new browser window. The torrents automatically open up with Bittorrent and the downloaded files are saved by default to the Downloads folder on your SDcard. You can also set a preferred save location before downloading a file.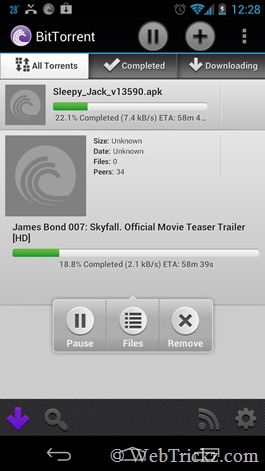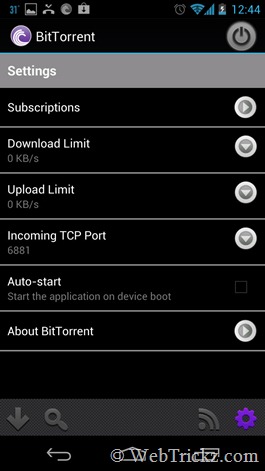 While downloading, one can view the % of file downloaded, downloading speed and the ETA. You can also add a torrent by entering its URL and there is a handy 1-click toggle button to pause and resume all the added files. Settings include an option to limit the maximum speed for your downloads and uploads. It's recommended to use Wi-Fi in order to get the best performance and avoid high data charges by your operator.
Note: The app is currently in its early beta stage and thus it may encounter bugs.
Download BitTorrent Beta [Google Play]