UltraMixer is a DJ mixing software which enables you to mix digital music in various formats such as MP3, WMA, AAC, OGG, WAV or CDs in real time. It is an alternative to Virtual DJ, which gives users a chance to step into the world of digital mixing.
You can use UltraMixer at home or at parties – UltraMixer Free contains all basic functions a virtual DJ needs. The intuitive and clearly structured user interface enables you to use the software right away, and supports you on your way to the new Star DJ.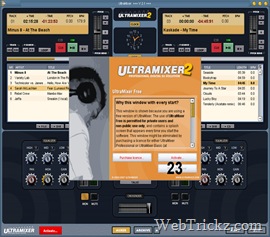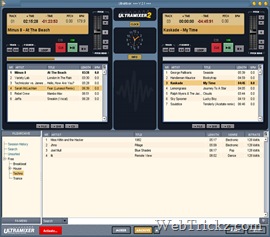 There are 3 versions of UltraMixer available: the Free Edition, Basic Edition for private users and the Professional Edition for high demands and commercial use. All versions are integrated in one program, and can be activated through the appropriate license keys.
UltraMixer is the first DJ software in the world, that is available for the most popular operating systems Windows, Linux and Mac OS X.
Download UltraMixer Free Edition