Recently, VLC media player was released for iPad and now a new version is out with added support for iPhone and iPod touch. VLC video player is one of the best media player, simple to use and yet very powerful. It plays most multimedia files and various streaming protocols.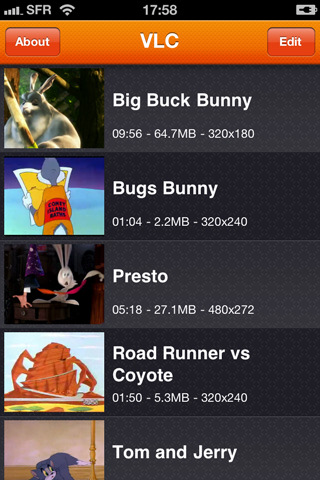 New in Version 1.1.0
– Runs on the iPhone 4, iPhone 3GS, and the recent iPod touches
– You can now delete files from the application, without having to go through iTunes
– Many more extensions are being recognized.
– Much faster decoding thanks to assembly optimizations
Compatible with iPhone, iPod touch, and iPad. Requires iOS 3.2 or later
To add videos for playback with VLC, connect idevice to your computer and open iTunes. Select your device, click the APPS tab, scroll down and click 'VLC' app under File Sharing. Here drag and drop files or click the "Add" button and choose the files you want on iPad/iPhone. Files will then be added or synced automatically.
Download VLC App for iPhone/iPod touch/iPad [iTunes Link]