Webroot is providing the Beta of their upcoming Internet Security Complete 7.0 (2010) for Free to get users feedback on their new software.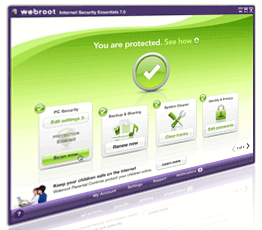 Webroot Internet Security Complete provides a way to protect your PCs, identity, and personal files. It delivers complete protection against viruses, spyware, hackers, phishing, spam, and other online threats.
Webroot's multi-layered identity protection encrypts your passwords and private information, securely logs you into your favorite sites, and even monitors your credit cards for signs of fraud or theft.
Note – The beta version will be activated for 60 days.
Get Webroot 2010 Internet Security Suite
Supports –
Windows XP 32 bit SP2, SP3
Window Vista 32 bit (all Editions), Windows Vista SP1 32 & 64 bit (all Editions)
Windows 7 32 & 64 bit (all Editions)