Today, I found a skin which can replace your old WMP11 look into Windows7 media player look. I tried it myself and liked it. The good thing is that you can revert back to the old look if you don't like the new one.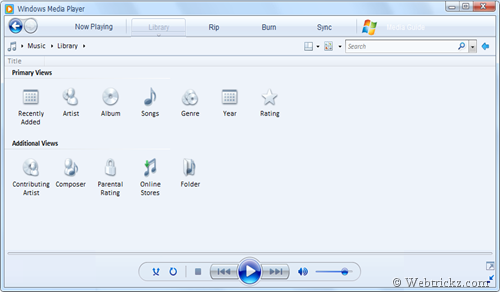 Follow the steps below to change your WMP look:
1. Download this file.
2. Open C:\WINDOWS\system32 and search for wmploc.dll file.
3. Rename wmploc.dll to wmploc.dll.bak to make a backup of original file.
4. Now copy the wmploc.dll file from the downloaded folder and paste it to C:\WINDOWS\system32 .
5. After this run the color settings file to add its entry to registry.
6. That's all, now your WMP11 will be in a new look as in the above image.