Today is a big day for Microsoft, with its new OS Windows 7 being officially released today on Oct 22. I shared the official Windows 7 theme (Ferrari and Porsche theme) before and also assured that MS will be releasing many featured themes on Windows 7 launch date.
Those new and Smashing themes are now out and available for free download! There are 14 Featured themes from famous brands like Coca Cola, Ducati, Pepsi, Ferrari, Infiniti, Porsche, Zune, etc.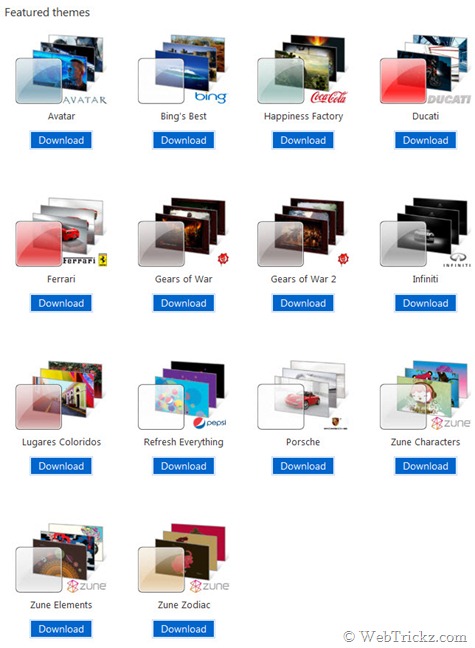 Also, there are 20 International themes included from various beautiful regions over the World. So, get ready to download and install these cool theme packs on your New Windows 7 desktop Now!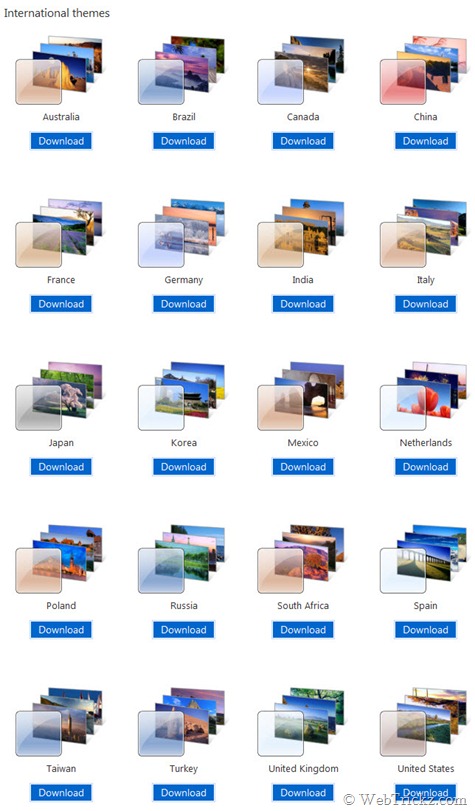 The themes include a desktop background, a screen saver, a window border color, and a sound scheme. See Windows 7 Themes Page
To use themes, simply download and double click on them to install. Enjoy 😀
Also See: