Download Windows 7 RTM official Icons Pack
Recently, Windows 7 RTM Build 7600.16385 was leaked on the Internet. Taimur Asad from Redmond Pie has managed to share the official icons of Windows 7 RTM, extracted directly from Windows resource files.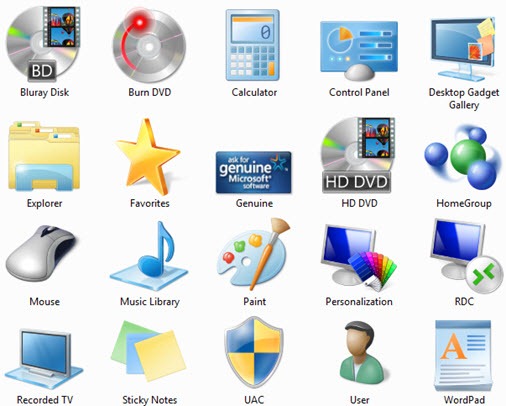 The Windows 7 RTM Icons Pack contains 227 Hi-Resolution icons, all in their original .ico format. You can use these icons on your XP or Vista system.