If you have missed out Windows 7 Beta, then you can get Windows 7 look on Windows XP system easily. Windows 7 Visual Style for XP is a cool theme for XP which gives the similar interface as that of Windows 7.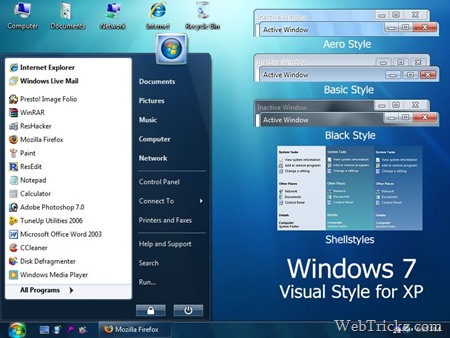 Theme Features:
3 Sub styles (Aero, Basic, and Black)
3 Shell styles (Light Gray, Blue-Green, and Blue)
Supports 32 and 48-pix icons.
Download Windows 7 Visual Style for XP   (1 MB)   by Vher528
For Windows 7 RC1 with fake search bar, go to this [link]
To use these 3rd party themes see: UxTheme Patcher for Windows XP/2003/Vista/7