Windows Access Panel is a small, handy and portable utility for Windows 7 & Windows Vista, which makes accessing in-built programs, utilities and Control panel functions faster than ever in just a single click.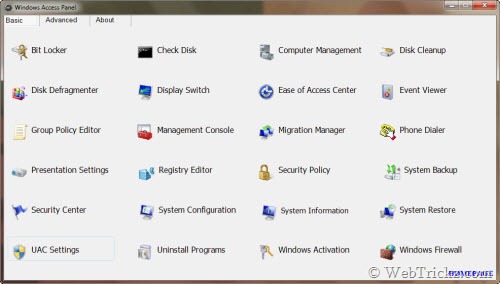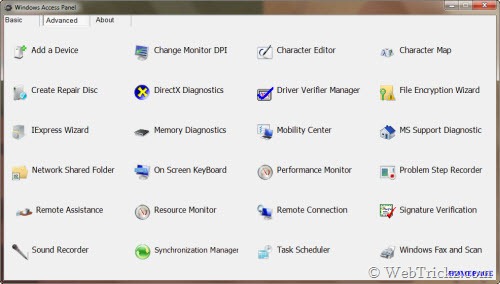 You can use it as a portable application or create a shortcut of the .exe file to Start menu for faster accessing to "hidden" Windows utilities. 48 programs have been included in WAP v 1.0 and it currently supports 32-bit version only.
Download Windows Access Panel designed by Ritesh Kawadkar for The Windows Club.