You might be searching for a reliable antivirus if you're concerned about your Android phone security. Dr.Web for Android Light is a free Anti-virus that protects from viruses and other malware, available for mobile devices with Android OS 1.5/1.6/2.0/2.1/2.2.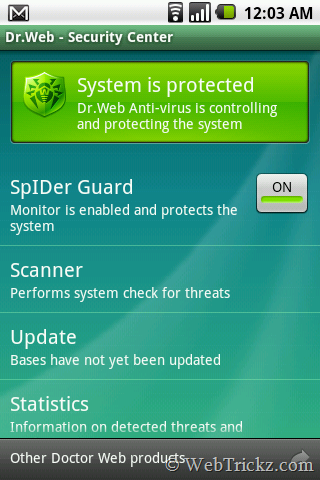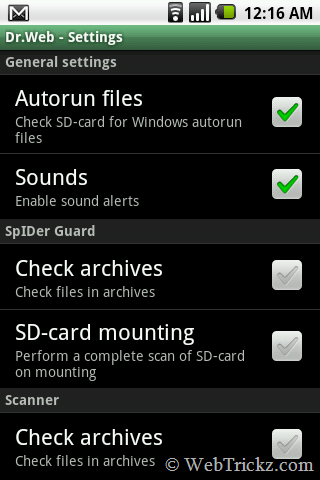 It is 100% Free, controls and protects the system on Android devices. Dr.Web Scanner offers 3 types of scans – Quick scan, Full scan and Custom scan. It shows 'Statistics' that includes information on detected threats and performed actions. You can chose the option to Automatically update virus databases from its settings menu. Threats detected are moved to Quarantine which you can access to delete or restore the files.
Download APK or search for Dr.Web to download it directly from Android market.