DuckLink Screen Capture aka DuckCapture is a free, simple and ease-to-use screen capture tool which comes with four capture modes that make screen capture easy!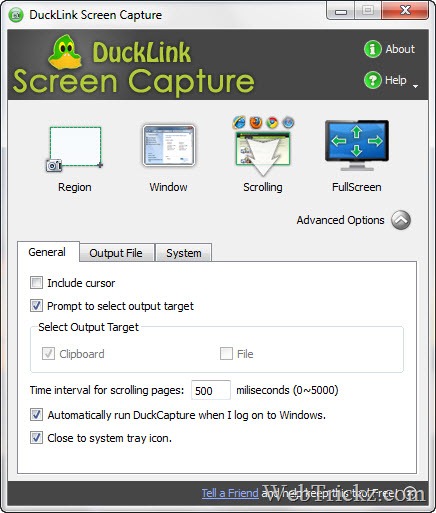 Capture full screen, a window on your screen, region of your screen, or capture full contents of a scrolling web page. There is option to save the capture to clipboard or save the capture as an image file to a folder.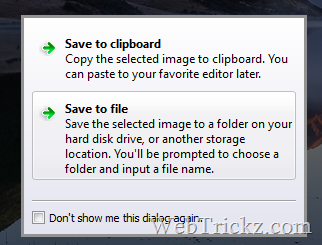 It also offers hotkeys to take screenshots easily using keyboard. The output image can be saved in Bitmap, JPEG and PNG formats.
The tool requires Microsoft Visual C++ 2008 SP1 Redistributable Package (x86) (4.0 MB)  which it can automatically download and install during setup.
Download DuckLink  (4.08 MB)