EA and Crytek have teamed up to give the gift of gaming – in the form of 10 free days of Crysis Wars, the new multiplayer suite for Crytek's critically-acclaimed Crysis franchise and part of this fall's Crysis Warhead. Crysis Wars will be free to play from December 19th through December 28th, and will include the Holiday Map Pack Crytek is releasing this week for existing Crysis Wars players.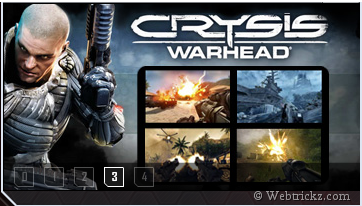 Crysis Wars includes three diverse multiplayer modes, InstantAction, TeamInstantAction and PowerStruggle, with 21 diverse maps ranging from large battlefields to smaller, more intimate battlegrounds. The Holiday Map Pack contains two new multiplayer maps: Savannah, and Frost.
You can get this great game by registering online at www.mycrysis.com and by downloading Crysis Wars.  After registration, players will receive a unique key generated on the site.