IP Catcher is an IP catching script that lets you easily find and locate the IP Address of any other person. Follow the steps below to know how it happens:
Go to this page.
Choose a redirect URL and a password and the script will create you a link.
Send this link to anyone you know (online) and the script will record their I.P.
Now click Login at the bottom of that page to log in and view the IP addresses of those who have visited your link.
The login page requires you to enter the link ID and Password. The password will be the same as chosen by you, and the link id will be in the URL given by the IP catcher.
Example:  If is the URL, then your link id will be xc2k0a.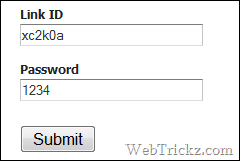 Send the link created by you to anyone and as he/she will open that link his IP will be recorded. IP Catcher Record Log shows the list of recorded IPs.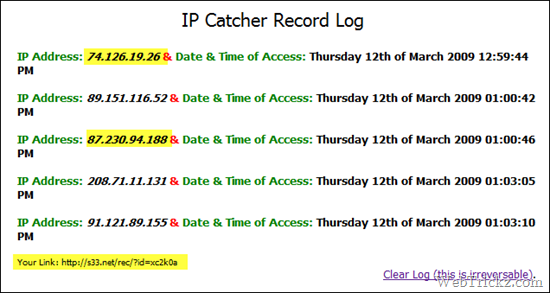 Disclaimer:  This article is for informational purposes only. Don't use this trick for any illegal purposes.