It is very important to protect your data and information stored in various files and folders from unauthorized access. I've found a great tool which does this job easily.
Easy File Locker is a free, small and simple tool which provides fastest way to lock files and folders. It provides high protection and unable users to open, read, modify, delete, move, copy the locked files/folders, or even not be able to see it. The hidden files/folders will be totally invisible to all users and to any program.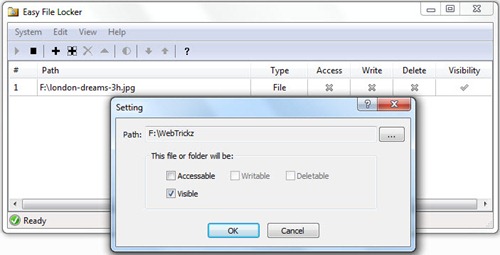 It has a Password protected GUI and uninstaller: You can set a password, which means no one can launch the application or uninstall it without the correct password.
Download Easy File Locker  (301 KB)