We have previously discussed TweetDeck and Twizzle which are free twitter apps aka client for Apple iPhone & iPod Touch.
I've now searched another great and free twitter app 'Echofon' (Formerly TwitterFox) which I've been using as an addon on Firefox. I just installed it on my new iPod Touch and found it very fast and easy to use.
Echofon has a simple and cool interface which makes easy to view your twitter timeline, messages, replies and favorites. It has a powerful Tweet-authoring screen that lets you write Tweets, upload photos and video, even update your current location.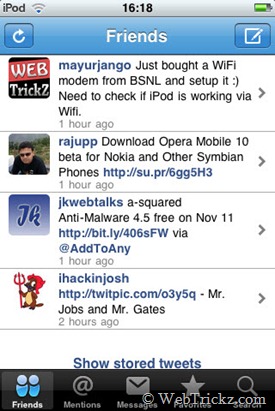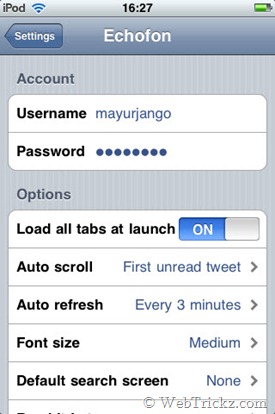 Download Echofon Now!