Echofon, one of the best and most popular Twitter client which was earlier limited to iOS, Mac, Windows is finally coming to Android. The Echofon team recently released the alpha build of Echofon Android app on twitter, to allow early adopters test and share their feedback on the same. The app is currently available to try for free but has a host of issues which reportedly will be fixed in the new version that is expected to arrive soon. According to @echofonbeta twitter account, the application will be available in 2 versions – a Free Ad-supported version and a PRO version without ads. The ad-free pro version will release in about a month on Google Play with the final release.
– Includes support for Push Notifications
A quick preview of Echofon for Android –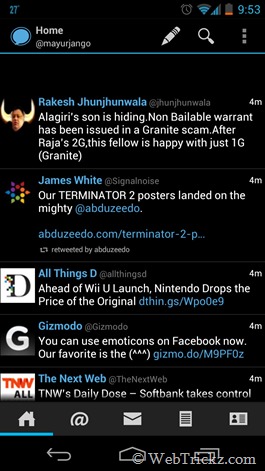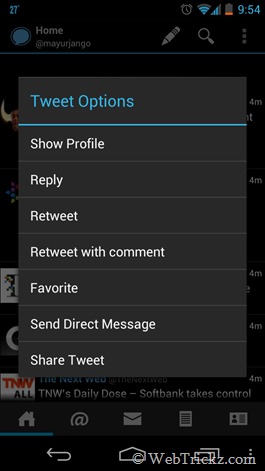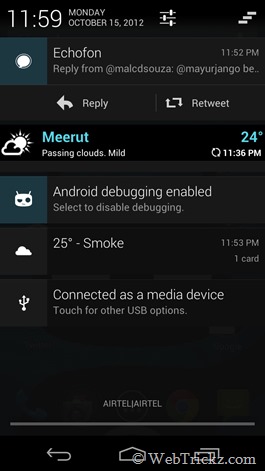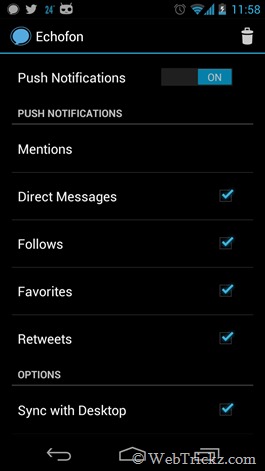 Known Issues –
– No multiple account support
– Issue with Sync functionality
– No auto-correct
– No conversation view
– Issue with the unread marks
– Issue with the notification badge
Echofon for Android 2.0 APK cant be downloaded from the official link provided, as they've hit the download limit at Hockeyapp for Echofon Android alpha version. You can either wait for the upcoming beta release or download the app from the link below.
– Supports Android Froyo and above.
Download Echofon for Android [Alpha version APK]
P.S. You can follow @echofonbeta on twitter for upcoming updates and user feedback.
Update: Echofon for Android 2.0 Beta 1 has been released with a lot of improvements.
RELEASE NOTES (Changelog):
– Added multi account support
– Added conversation view
– Added prefetching screen
– Added retweet with comment on Tweet detail view
– Added direct replies to DM notifications on Jelly Bean devices
– Improved notification handling
– Improved desktop sync
– Improved picture upload
– Improved profile view
– Full-text notifications
– Autocorrect in composer
– Jump-to-top shortcut
– Navigation adjustments according to Android guidelines
– UI improvements
– Performance improvements
– Bugfixes
Download Echofon for Android Beta
Update (16/11/12) – Echofon for Android Beta v2.0.0.1 is now available on Google Play for Free. However, the app is not available in some countries. So, if you still like to get it then download and install its APK on your phone.