Enable Current Music Track as status in Gtalk [How To]
Gtalk allows us to set and show the current music track that we are currently listening to. But from some time, I was unable to set the current track and it was not showing also. So here is a trick on how to enable it back to its right position. Gtalk links only with Windows Media Player and the current track will be shown by it.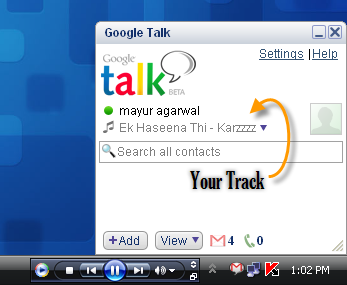 Follow these simple Steps:
•    Run Windows Media Player.
•    Then go to Tools and then options.
•    Click on the Plug-ins tab and select Background category in it.
•    Now check the option of "Google Talk music plug-in" on the right side.
•    Then Apply and exit.