Facebook has introduced a significant update for their photo viewer which enhances and improves the photo experience. Just like Google Plus, Facebook has now added the functionality to upload pictures in high resolution which can be up to 4X bigger than before. The biggest social networking site also lets you view the photos in entire full-screen mode in the highest resolution available. Google+ currently lacks the latter feature as one needs to download the photo to view it in high resolution. This is certainly a great update that aims to offer a real taste of all those quality and professional stills shared on Facebook every day in millions!
According to Facebook, "the photo viewer will now automatically display photos in the highest resolution possible." You can expand the photo viewer to take up your entire computer screen. To do so, simply view a photo and click the arrow shown at the top-right corner of a photo to expand it to fullscreen. You can download the photo, post a comment, like or share it directly from the fullscreen mode. However, it still misses the handy 'Slideshow' feature, useful for auto viewing photo albums with ease.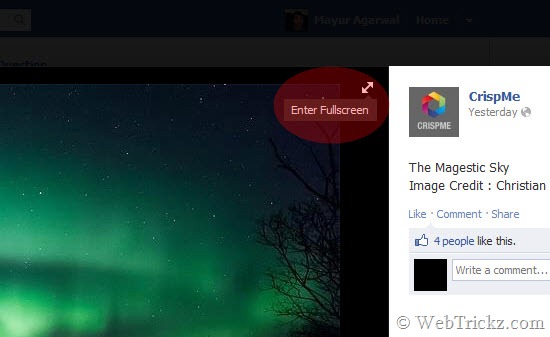 Facebook Fullscreen Photo Viewer –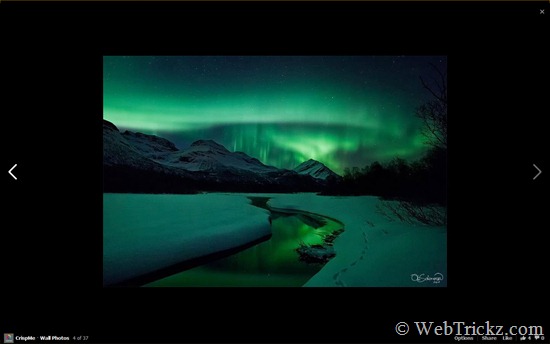 The full-screen photo viewing feature is currently available for all those using the latest version of Firefox or Chrome. Visit Facebook Engineering for the technical details.