The recent update to Facebook for Android app adds the ability to moderate comments using your Android device. Now quickly delete unwanted comments from your Facebook posts directly from your Android phone or tablet just in a few taps!
Before proceeding to try out this new feature, ensure that you've updated to the latest version of Facebook for Android. After updating, you're all set to delete comments made on any of your posts or comments made by you on others post.
To remove the inappropriate comment, simply long-press on the comment and a pop-up will appear with the Copy, Hide, Delete, and Cancel option. Tap on 'Delete' to remove the comment and it will disappear forever from Facebook.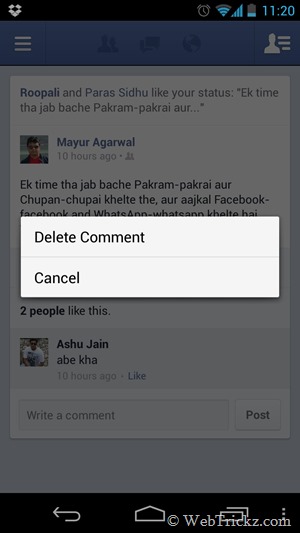 That's rather a small but handy functionality. 🙂
via [CNET]