Facebook, the social networking giant has finally released its official app for Apple iPad after a long wait. Facebook for iPad is now available for download at the App store. The app provides an all new Facebook experience on iPad by letting users enjoy hi-resolution photos, games, chat and more.. instantly on the go with the iPad.
Facebook for iPad makes it easy to stay connected and share information with friends. You can start a conversation with Facebook Chat, check your friends latest photos and status updates, notifications, messages, or easily upload your photos to Facebook.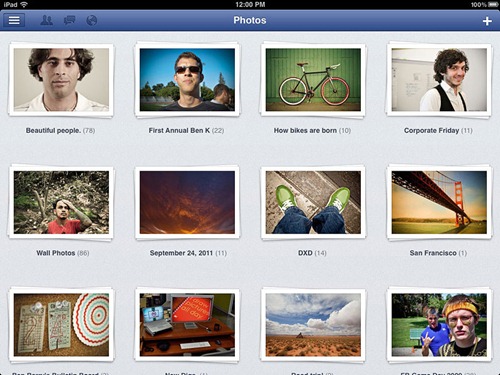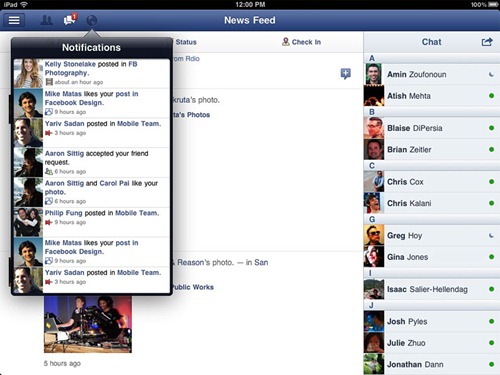 Facebook for iPad Features –
Enjoy bigger, better photos – Your photos take on new life on the iPad. They're big, high-res and easy to flip through—like a real photo album.

Focus on what matters – With less on the screen, it's easier to zoom in on your friends' photos, updates and stories.

Navigate anywhere, fast – Just tap, slide or pinch to get from one screen to another and back again in no time.

Never lose your place – Use simplified navigation to send a message, see your notifications or browse your bookmarks without switching screens.

Play games on the go – Play your favorite Facebook games wherever you are, and on a bigger screen.

Tap to send messages – A simple dropdown menu makes it easy to scan and send messages without visiting your inbox.
Download Facebook for iPad [iTunes link]