Facebook app for iOS and Android has seen frequent updates over time, wherein the recent one allowed certain companies and organizations to post in Community Help during a crisis. Recently, the social networking giant also introduced a "Messenger Kids" app on Google Play for safer video calls and texting, targeted towards kids below 13 years of age. Today, we noticed a new update on the latest stable version 160.0.0.30.94 of the Facebook app for Android that introduces a revamped user interface for the control menu. The new design is a significant change that is being silently introduced without any official announcement from Facebook.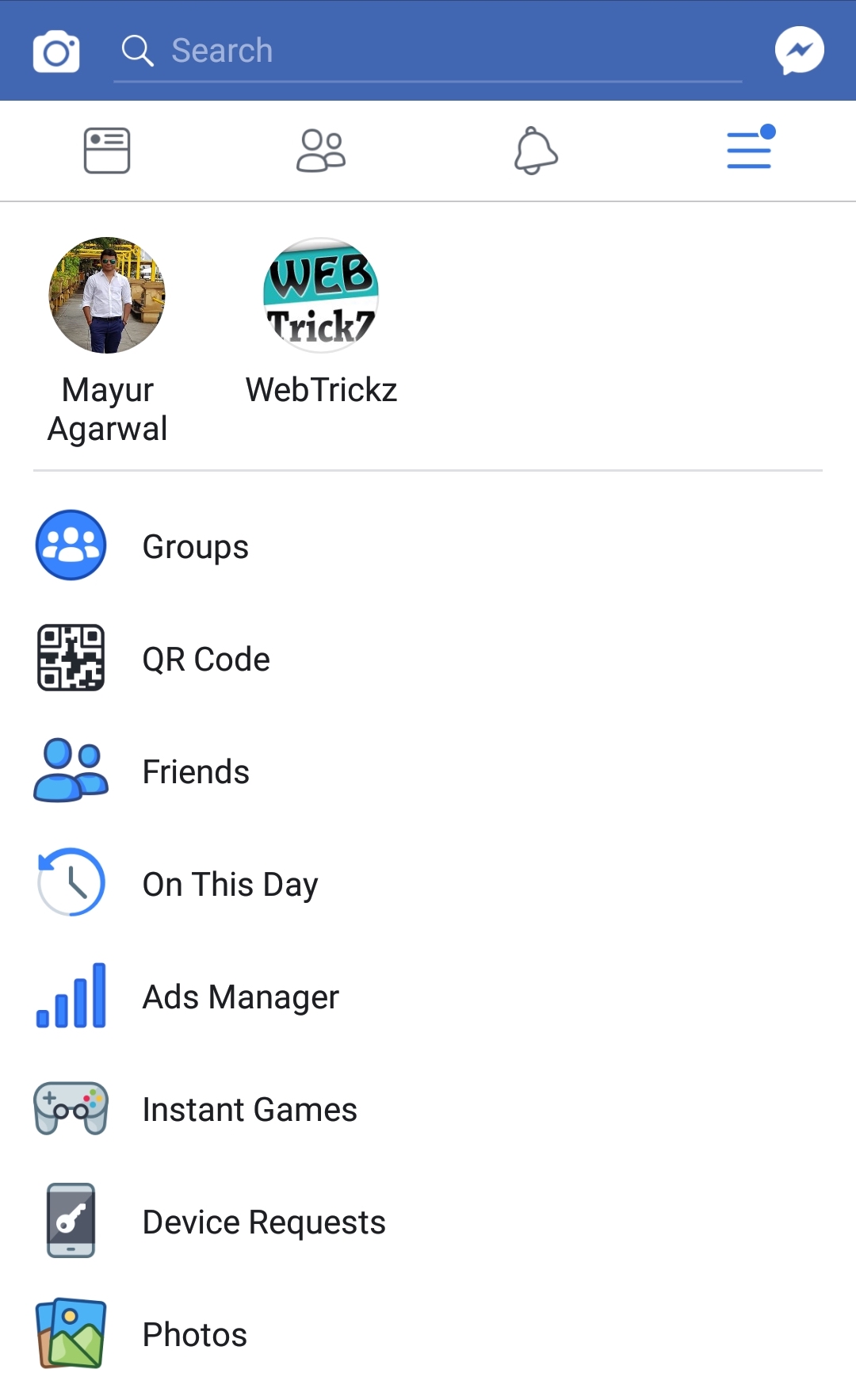 Speaking of the updated control menu aka the hamburger tab, the contents inside have been shrunk to make the page cleaner and uncluttered. The respective icons for every function and setting have been completely changed with a bigger size, colourful look, and without a circular background. The categories such as Favorites, Apps, Feeds, Groups, Pages, and Interests don't exist anymore. Rather, they're now replaced with most-used options on the main window while the remaining options are listed under the "See More" expand button. Besides the main menu page that lists Groups, Friends, On this day, Ads Manager, Photos, Live videos, Pages and more, there are "Help & Support" and "Settings & Privacy" sub-categories.
Screenshots comparing older (left) and newer look (right) of Facebook for Android (ver 160.0.0.30.94) –
Tip – To view images in full-size, right-click the image and select "Open link in new tab".
Users can simply expand a certain category to access seldom used settings such as App settings, Notifications settings, Data saver, Account settings, Payment settings, Privacy shortcuts, Log out, and more. To access secondary functions, including Apps, Discover people, Events, Feeds, Nearby friends, Nearby places, Recommendations, Trending news, etc, simply tap on the See More expandable button.
Additionally, users can now turn on and off Facebook's "Face Recognition" feature from within the app itself. To do so, simply navigate to Settings & Privacy > Account Settings > Face Recognition Settings and select the No option. For those wondering, the About window now resides under App Settings.
Personally, we like the new interface which certainly looks elegant, refreshing and a lot cleaner. In order to get it, make sure to update your Facebook app to the latest version but that alone won't guarantee the changes to take effect because this is a server-side test.