Facebook Messenger App for Windows Phone Now Available
Facebook recently discontinued its Messenger application for Windows OS, but the social networking giant has rejoiced WP users by finally brining Facebook Messenger on Windows Phone, earlier available for iOS and Android. The app only supports Windows Phone 8 devices and can be downloaded for free from the Windows Phone Store!
Facebook Messenger lets you see who's online for a private or group chat, you can send a private message or photos, and bring messages to life with cool stickers. You can share your location so people know when you're nearby, and can view or manage contacts as well. One can easily view recent conversations, mark contacts as favourites, and turn off notifications. You can also see who's online on Facebook for chat and who all are using Messenger.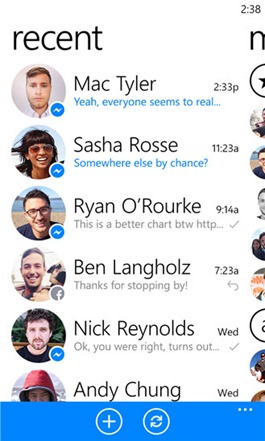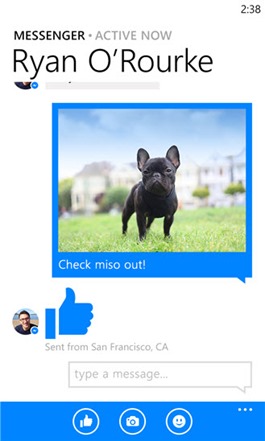 Features:
Access all your messages without opening Facebook
Bring your conversations to life with stickers and send photos privately
Know when people have seen your messages
Stay logged in so you never miss a message
See who's using Messenger and who's active on FB
Turn off notifications when you're working, sleeping or just need a break
Download Facebook Messenger for Windows Phone