File Extension Changer is a free utility which makes it very easy to change the extension(s) of files. It can be very useful if you have multiple files in unsupported format. Using File Extension Changer you can simply change a single or multiple collection of files into a compatible format.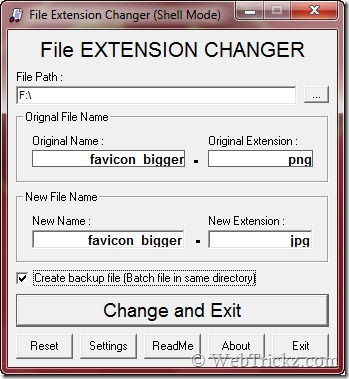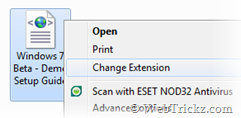 Main features:
Use for right click as it integrates itself in file's context menu.
By integrating in folder's context menu, extensions of multiple files can be changed.
In normal mode, files & folders can be added using drag & drop.
Advanced Mode features include conditional changing of extensions
New path for files can be provided to move all the renamed files to the new folder.
Batch file can be created to UNDO any changes done.
Portable version also available.
Context menu entries (right-click) can be added or removed easily using Registry Manager included with File Extension Changer.
Download File Extension Changer  (313 KB)