Fileinspect.com – the More Helpful Process Library

How many times have you been wondering whether a process you found in the Task Manager is a virus or a safe Windows file? Quite a few times, I bet. Let's face it – an average computer user doesn't know all that much about processes running in the background.
Fortunately, there is a better and faster way to find out all about different processes running on your computer – a new process library Fileinspect.com. Not only will it help you identify malware, but also fix legitimate Windows processes errors.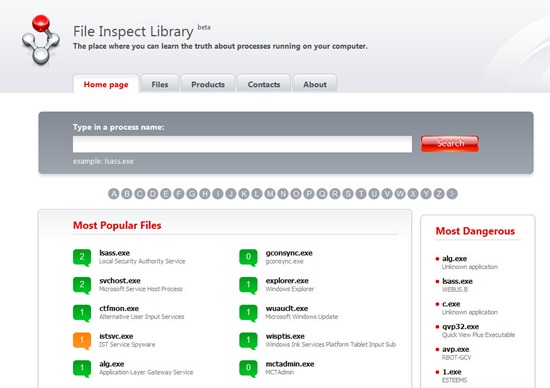 There is a number of other websites that have processes descriptions, but those descriptions are automatically generated and, to be honest, not particularly useful if you are trying to fix process-related errors. As a result, you spend even more time on Google and forums trying to find the fix.
That's where File Inspect Library comes. Instead of providing generic descriptions, the site offers tips and various fixes for possible errors. Go to the website, do a search for svchost.exe and see yourself. You will find a detailed article in plain English that explains what is svchost.exe and how to fix high svchost CPU usage.
The site is interactive, so if you have any information regarding processes, you can share it with others in your comments.
And that's not all – Windows Vista and Windows 7 users can download a free Fileinspect Sidebar Gadget.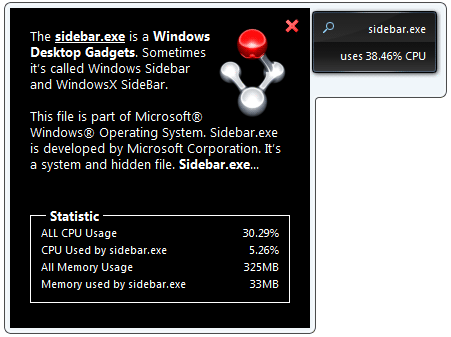 This tool displays the most resource-heavy processes running on your computer, so you don't have to have the Task Manager open to monitor processes. If you want to see a detailed description of a process, click on the magnifying glass sign and get all the information you need.
The site is still in Beta, so not all processes have a detailed description. But I'm sure the developers of the site are going to make the site more informative and useful.
This post is written by Liz Vasileva. Liz is a technology writer. She loves everything to do with computers, classical music, opera, and travelling. She blogs at www.auslogics.com/en/blog