Mozilla has just released the much awaited Firefox 5 Beta, which is actually Firefox 5 Beta 2 Candidate Build 1 and is only available via Mozilla's FTP site. Initially, test releases of Firefox are delivered through the Nightly and Aurora channel, where users can try the latest features and innovations, that are improved in the future beta and final releases.
The Beta 2 Candidate of Firefox 5.0 is out and is available for Windows, Mac and Linux. Certainly, this latest beta version will offer more stability and improvements than the former test builds. The beta comes with the new Channel Switcher feature, letting users easily switch to the aurora channel and back to the beta channel.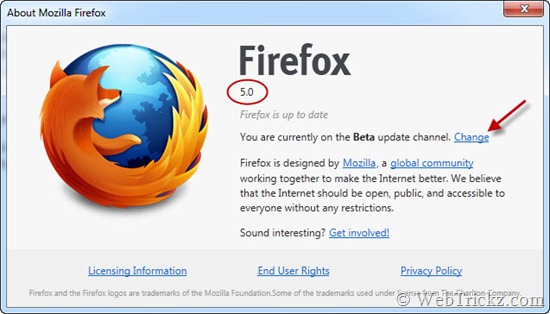 If you're on the Aurora channel of Firefox browser then you can update to current Beta by switching the channel to Beta. To do this, click the orange Firefox button, open Help > About Firefox. Then click the 'Change' link and select the Beta update channel, click Apply and Update. Firefox will then download the required updates and install them.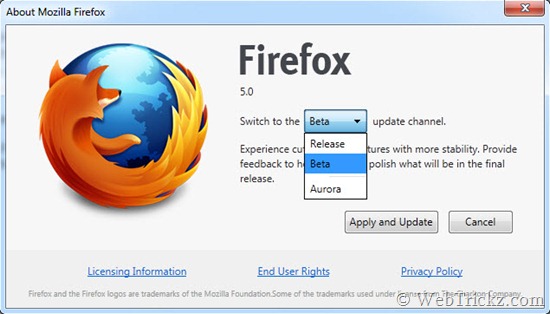 Note: This release is NOT the final beta of the next version of Firefox. This build is a copy of aurora re-packaged as beta for testing.
Download Firefox 5.0 Beta 2 Candidate –
For Windows (32-bit) – English
For Mac OS X – English
For Linux (x86 & x64) – English