DataFox is a bandwidth usage monitor for BSNL's DataOne and MTNL's TriBand broadband services. DataFox is a cross platform extension written for Firefox. Version 1.5 is compatible with Firefox 3 and supports BSNL's new bbservice.bsnl.in portal (updated in July 2008).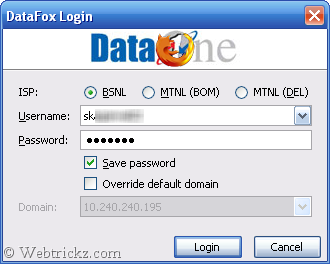 Click here to install the extension directly. DataFox is really easy to use. Once installed, you should see this icon (

) in your status bar. Click it to bring up the login dialog. Select your ISP, then enter your Username and password and click the Login button; that's it.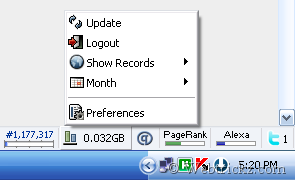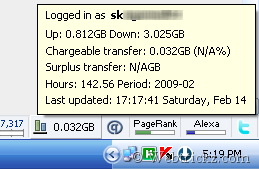 DataFox works by obtaining usage information directly from the BSNL / MTNL usage site, it does not monitor your network in any way, so usage details probably won't change until you logout of DataOne / TriBand and log back in again.
>> If you want an external application to check your BSNL dataone usage, then DUF (Dataone Usage Finder) will be the best utility offered by BSNL.