Firefox Home by Mozilla, an app for iPhone OS is now approved by Apple and is available for free download in iTunes App store.
Firefox Home is a free app for iPhone/iPod touch/iPad developed by Mozilla. The app is not a full browser but allows users to view webpages from saved tabs and bookmarks. Particularly, it syncs the Firefox history, bookmarks and open tabs, just as you had left them on your desktop computer. It is secure and lets you view the sites directly in Firefox Home, open them in Mobile Safari or share them with friends via email.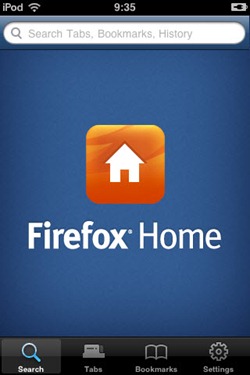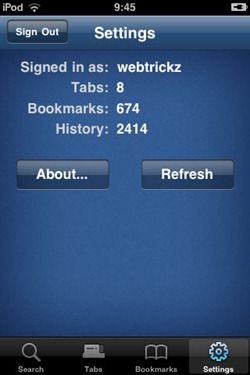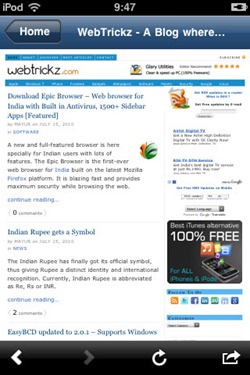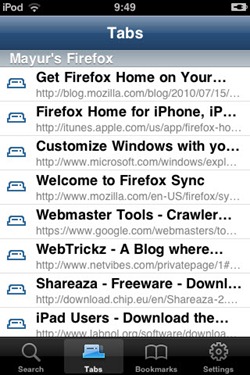 Getting Started Guide:
If you have Firefox Sync on your desktop, skip to step #3.
Install Firefox Sync, a free add-on for Firefox, on your desktop.
Restart Firefox and follow prompts to create an account with both a password and a secret phrase.
Go the App Store on your iPhone and search for "Firefox Home" or install it directly from iTunes.
Launch Firefox Home on your iPhone. You'll be prompted to enter your Firefox Sync account info. Enter your username, password and Secret Phrase and tap "Done".
All your open tabs, bookmarks and history will be imported. Enjoy!