First 48 Hours of Firefox 4 [Infographic]
Mozilla Firefox 4 was released on March 22 with an extensively huge publicity, leading the latest version of Firefox reach 7 million downloads in just first 24 hours. The Firefox 4 download mark climbed to a huge 8.75 million downloads on Day 2, counting more than 15 million downloads in the first 48 hours since its official launch. Firefox 4 has reached a mega 25 million downloads at this time and is growing real fast!
A cool infographic has been put over by Mozilla team to share some cool stats about the first 48 hours following the launch of Firefox 4 browser.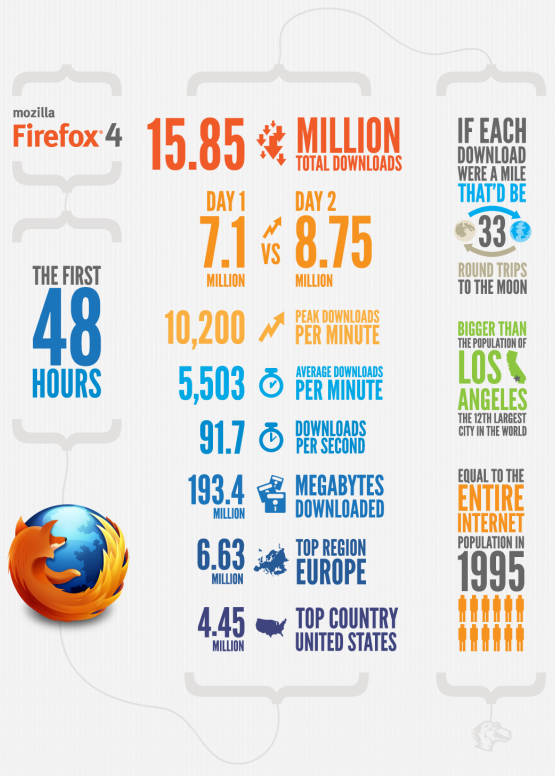 You can also Track Live Download Stats of Firefox 4 @ .
Download Firefox 4.0 if you haven't installed it yet.