Lately, a lot of Android users are seeing an error on their devices when trying to download an app or update any app from Google Play Store. The error shown "Error retrieving information from server.[RPC:S-5:AEC-0]" likely appears after updating to Android 4.3 or 4.2, hence preventing users from updating and downloading any apps. Perhaps, if your Android phone or tablet is showing the same error, then you can easily fix it by trying one of the methods listed below: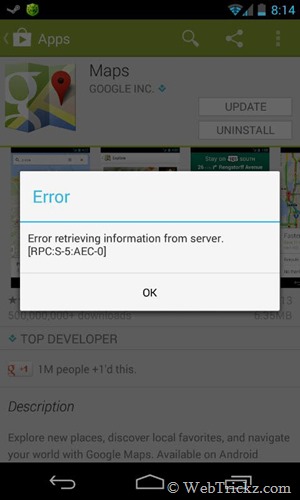 Method 1 – You can simply fix it by removing your Google account and re-adding it. This apparently works for most users and personally I also tried the same trick on Nexus 4 running Android 4.3 and it work like a charm. Note: If you've more than one Google account added, then remove all of them following the steps below.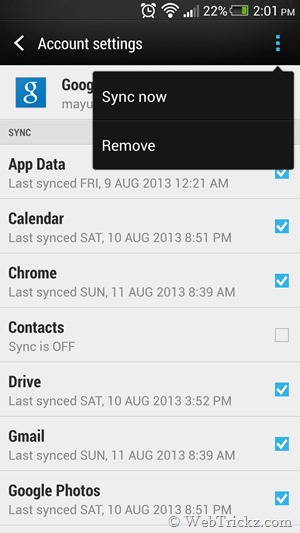 Go to Settings > Accounts > Google. Open your Google account, click on the menu and select the Remove option. A confirmation box will appear, click on 'Remove Account'. Now open Google Play, accept the terms and choose to add an Existing Account when asked. After adding your Google account, you should be able to update and install apps like before.
Method 2 – Try this method if above one doesn't works for you.
1. Remove your Google account (refer method 1)
2. Go to Settings > Apps > All
3. Clear the data using 'Clear data' option for these 3 services – Google Play Store, Google Services Framework, and Download Manager.
4. Now reboot your phone.
5. Open Google Play and add an existing account.
This should fix the error downloading issue, do let us know.