In today's world, people, especially Gen Z, are always on their phones, sending WhatsApp messages and socializing over social networking apps. Imagine you're sending memes to your friends, and suddenly your iPhone shuts down, and upon turning it on, you see your iPhone stuck on the Apple logo. Or even worse, if the iPhone doesn't even turn on, what will you do?
Seeing the black screen of your expensive iPhone can be stressful for you. Fortunately, you can resolve this iOS issue without causing any loss of data. In this article, we talk about Dr.Fone's iOS system recovery tool to repair iOS devices that become unresponsive. Let's check it out.
Disclosure: This article has been published in collaboration with Wondershare.
Common reasons why iPhone doesn't turn on
Many people complain about the malfunctioning of an iPhone, but they cannot figure out the reason behind it. Here, we will learn four main reasons why an iPhone doesn't turn on, so you can recognize the problem with your iPhone.
1. Battery Failure
Most iPhones' batteries become less effective with time, and gradually they are unable to hold a charge. It causes a distortion in their performance, especially in low charging, causing the sudden shutdown. So, if you witness that your iPhone has turned off despite having enough battery, its battery might have discharged, causing an unexpected shutdown.
2. Physical Damage
iPhones, like any other gadget, are delicate, and even a subtle hit can cause physical damage to the device. If your phone has shut down and a black screen is appearing, you need to check for signs of damage in sunlight carefully. Inspect the charging port and display of your iPhone. Also, try calling from your friend's phone and check if the iPhone rings.
3. Prone to Liquids
Most iPhones are waterproof. However, liquids can still cause great damage to the internals of an iPhone. If you have dropped your iPhone in a pool or the device has been exposed to rain, you know the reason for your iPhone's unresponsiveness. Also, a common misconception is that keeping a wet iPhone in rice will fix it, but that's actually a myth. There are rather better ways to dry a wet iPhone and if nothing works, better contact the Apple Support.
4. Software Erupts
Certain applications and iOS updates often cause a problem and disrupt the functioning of an iPhone. So, if your iPhone crashed and became unresponsive while updating iOS, it might have met a software issue. If this has happened to you, visit the nearest Apple Service Center to solve the problem.
Meet Dr.Fone – System Repair (iOS): The road to proper iPhone repair
Don't worry if your iPhone is struggling with iOS system issues, as Dr.Fone – System Repair (iOS) will help you fix the iPhone at home. This iPhone repair software can fix most iOS issues without causing data loss. The application helps in fixing the black screen on iPhone. Moreover, it works on all the iOS versions and iPhone models, including the latest iOS 16 beta.
You just need to connect the device, and after a few clicks, iOS will be repaired. The leading technology of Dr.Fone – System Repair (iOS), offers two modes to fix the sudden shutdown issue on iPhone. The 'Standard Mode' is capable of fixing most of the problems without causing a data loss. The 'Advanced Mode' is a solution for serious problems, but it erases all the data from the device.
Plans & Pricing
Dr.Fone – System Repair is a paid tool and requires activation before you can start the repairing process. But you can try the first few steps and check if your iOS device is supported or not. Its 1-year subscription costs $59.95 for Windows and $69.95 for Mac. A Perpetual license that works a lifetime and supports up to 5 mobile devices comes at $79.95.
How to fix an iPhone that won't turn on
Let's follow the steps below to repair an iPhone that isn't turning on, with Dr.Fone – System Repair.
Step 1: Launch Dr.Fone – System Repair (iOS)
Download and launch the Wondershare Dr.Fone – System Repair (iOS) toolkit on your PC or Mac. Now, choose the "System Repair" option from the main window of the toolkit.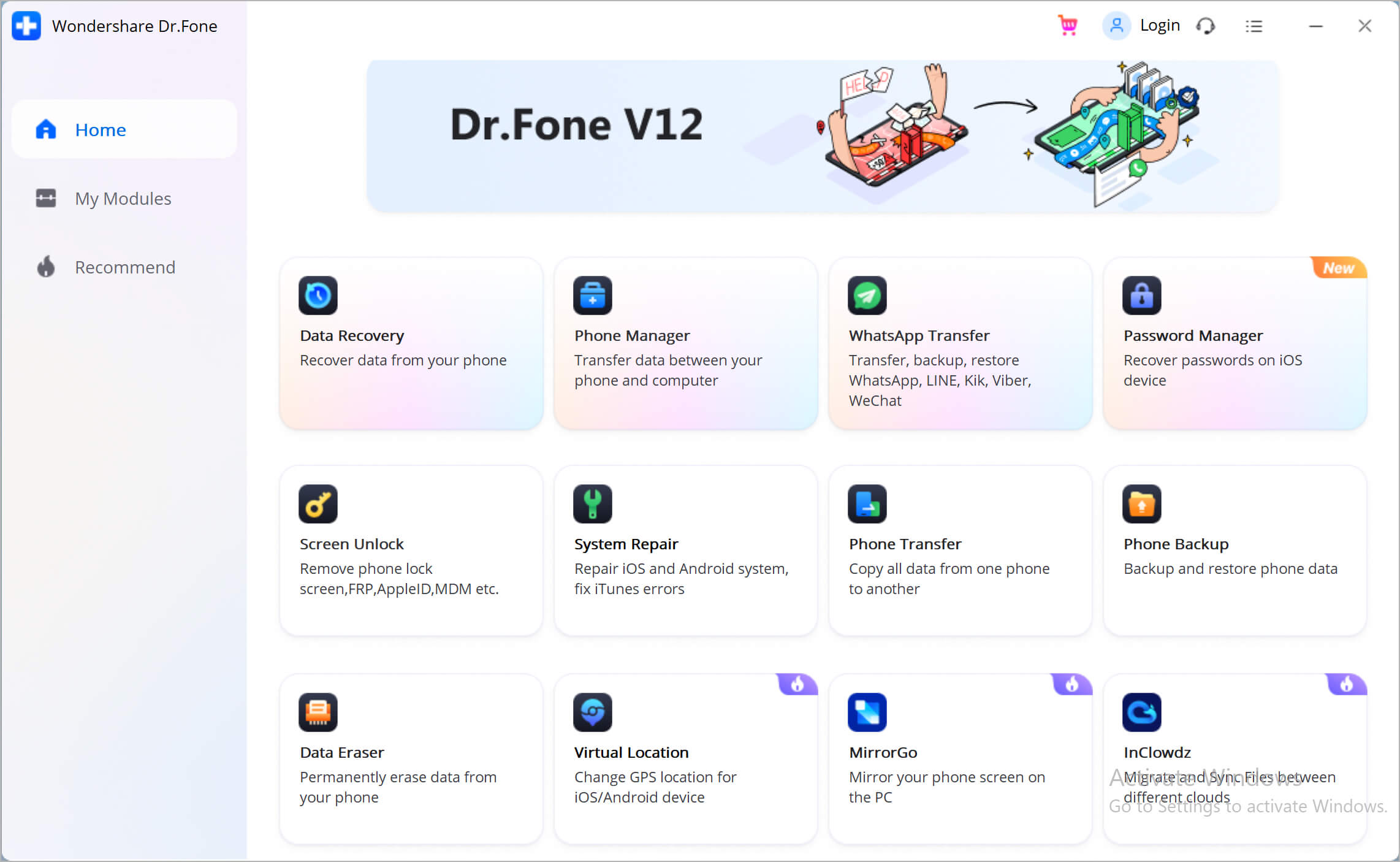 Step 2: Connect the faulty iPhone
Following this, connect your faulty iPhone to the computer via a Lightning cable. When the application detects your iPhone, you will see two options: Standard Mode and Advanced Mode. Click the "Standard Mode" so you can save your iPhone data. The tool will now automatically detect the model of your iPhone.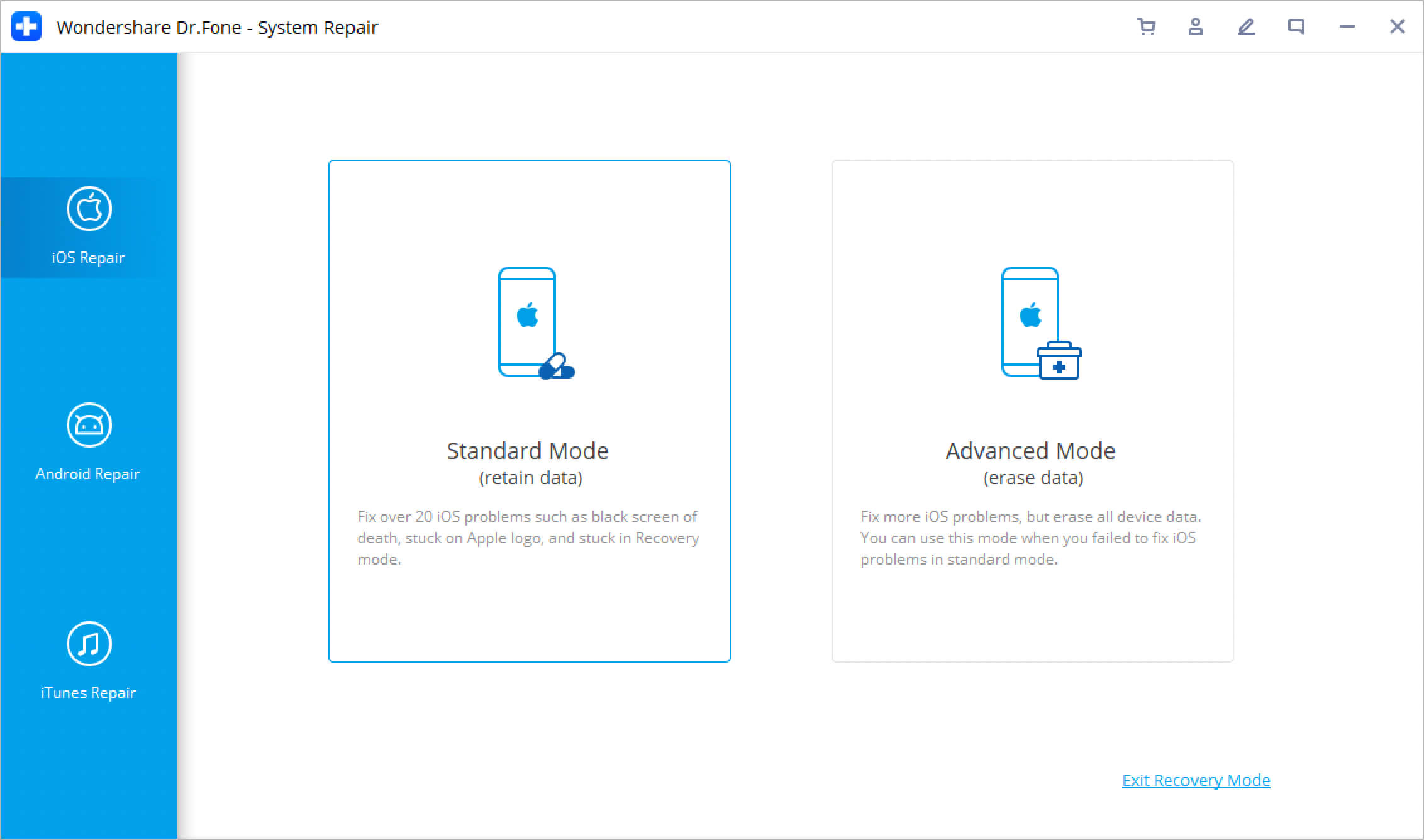 Step 3: Download the iOS Firmware
All the available iOS system versions will be displayed accordingly. Choose a compatible iOS version and press "Start" to continue the process. The iOS firmware will then start downloading. If the firmware fails to download successfully, click on "Download" to get it via browser and press "Select" to import the downloaded firmware. The tool will now verify the downloaded iOS firmware.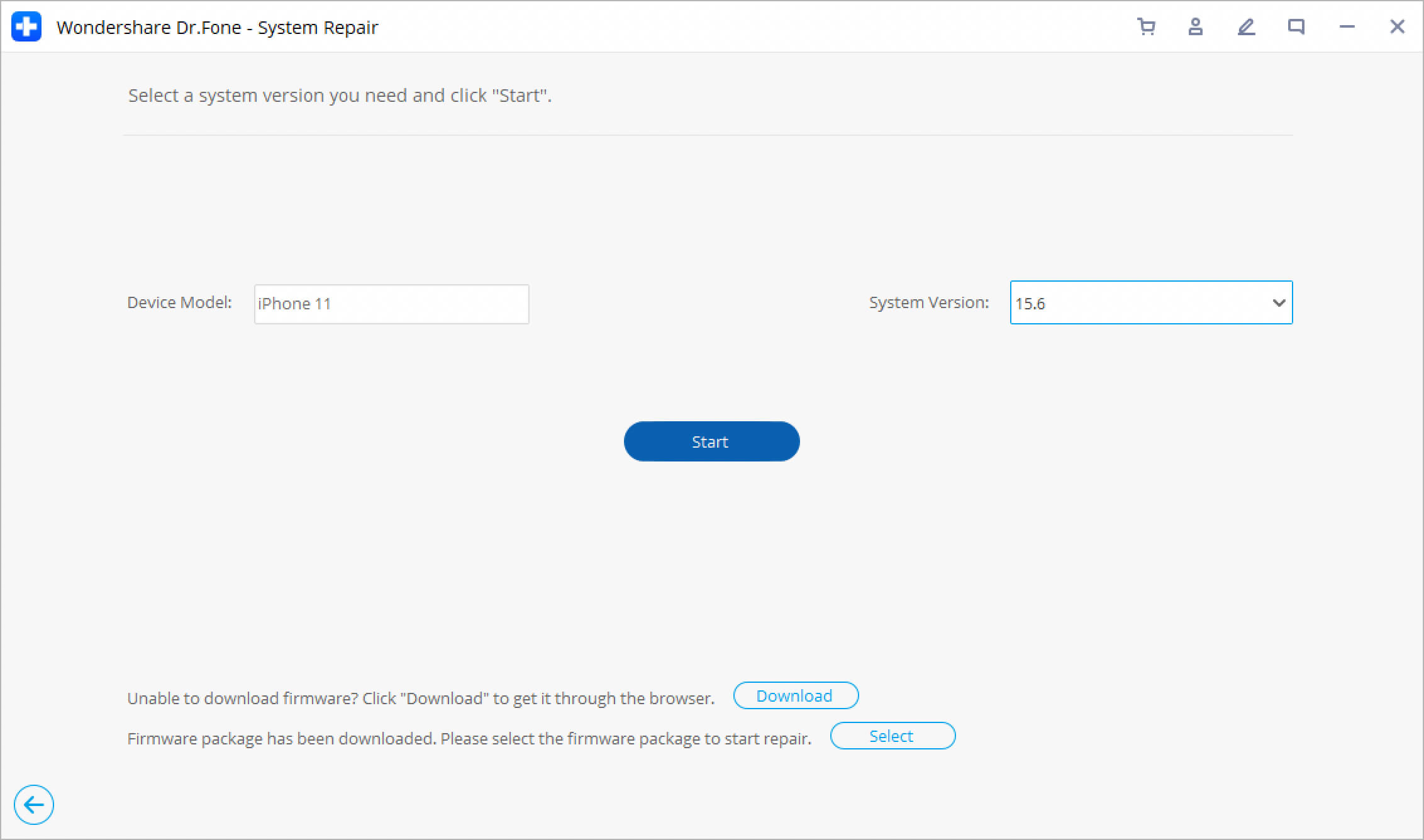 Step 4: Start fixing the faulty iPhone
Once the iOS firmware is verified, click "Fix Now" to start repairing your iOS device. After a couple of minutes, your iOS device will the repaired. Now, wait until your iPhone or iPad boots up. All the iOS issues should be gone now, and your data will also remain intact.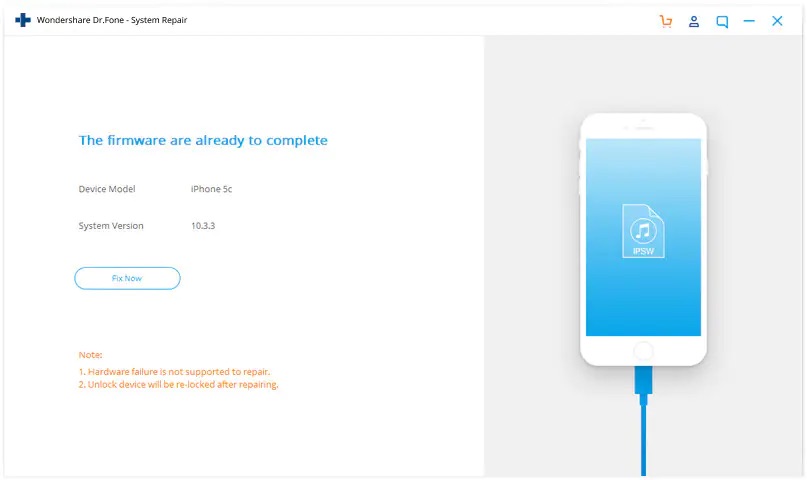 Summing Up
This article highlights the major reasons why an iOS device instantly shuts down and becomes unresponsive. Later, we introduced an application, Dr.Fone – System Repair (iOS), which solves most of the iOS system issues while keeping the data intact. This article also provides a step-by-step guide to repairing an iPhone that cannot turn on.