flick.to.twitt – Upload your photos to flickr and tweet about it automatically @ same time
flick.to.twitt is a service that lets you upload a photo to your Flickr account and automatically announce it on your Twitter account. It doesn't stores any of your private information and requires No registration also.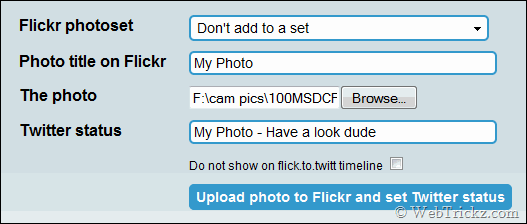 It only requires authentication of your flickr and twitter accounts and makes the work easier.