Tired of installing a whole lot of applications just to open a variety of file types on your computer? Free Opener is a smart and nifty program for Windows that overcomes this hassle. It lets you simply open and view a majority of supported file formats using just a single software. You no more need to install dedicated applications to open all those different types of files that aren't natively supported by Windows OS.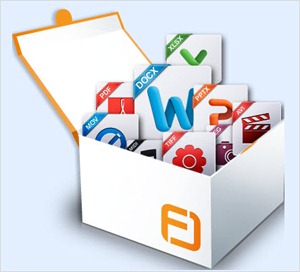 Free Opener is completely free and doesn't requires any other type of special software to work. Using it, one can quickly and easily view, edit and print over 80 different file formats including Microsoft Office files (.doc, .docx, .ppt, .pptx, .xls, .xlsx, .xlsm, .msg, .vcf), Adobe files (.swf, .flv, .psd, .pdf), Code files, Photoshop files (.psd), Image files, Media files, Raw images, Flash animation (.swf), Archives (.7z, .gz, .jar, .rar, .tar, .tgz, .zip) and many other file types directly using Free Opener.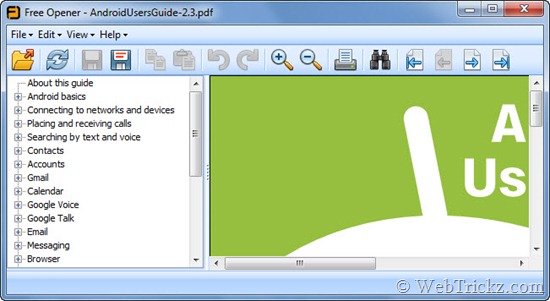 It is certainly a useful utility for users looking for an app to simply open and view files. However, the application lacks some basic features like 'drag and drop' support to open files. There are no decent keyboard shortcuts and the PDF files are not displayed on a single extended page. The archives (.rar, .zip) cant be viewed directly, you first need to extract the file/folder from an archive to your desktop prior to viewing it.
Note: The app requires online installation during which it prompts to install additional free software like toolbars, browser add-ons, game applications, anti-virus applications, etc. They all are completely optional and you can easily decline their installation.
Download Free Opener