Free Standalone Flash Player to play .swf & .flv Files
Standalone Flash Player is a FREE stand-alone Flash player to play all Flash format files, including ShockWave Flash (.swf) and Flash Video (.flv). It can detect the installed Adobe Flash Player, if there is no Flash installed then it can automatically install files needed to play Adobe Flash.
Files in the SWF format, traditionally called "ShockWave Flash" movies, "Flash movies" or "Flash games", usually have a .swf file extension. Files in the FLV format is a file used to deliver video over the Internet using Adobe Flash Player as on MySpace, etc.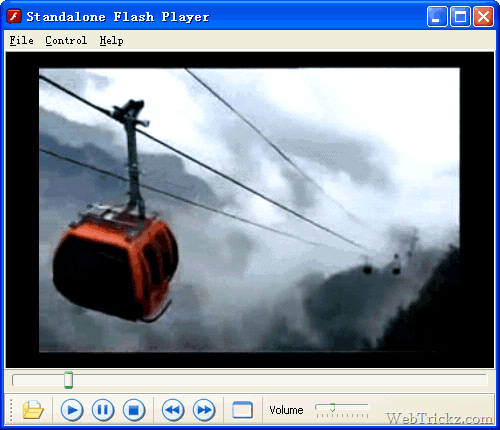 Main Features:
Absolutely free

Support plays ShockWave Flash (.swf)

Support plays Flash Video (.flv)

No need install Macromedia Flash Player

Stand-alone software

Support full screen mode

Small, simple and easy to use
Download Standalone Flash Player Free