Glitter Frame GIF Maker is a Free and easy-to-use tool which allows you to create cool glitter frame gif images with your own photos on it. Besides the build-in resources, you can also download and use more glitter frames from their site.
See Animated Glitter Gif Frames offered by GFG Maker.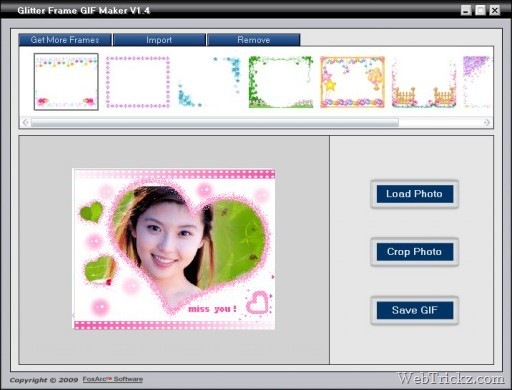 Using this simple and amazing software, you can easily embed your photos in the large no. of frames offered and create your own animated gif images easily.
Download Glitter Frame GIF Maker