Now that Facebook has became an influential part of our lives, most people specially those so called FB addicts cant keep themselves away from facebook and are usually found chatting with their real life or online friends. If you're someone who frequently chats a lot on Facebook and don't wants to get distracted by other stuff and updates happening on FB while you're busy in a chat conversation, then here is a nice tool that overcomes this problem.
fTalk is a free Facebook messenger application for Windows that lets you chat with all your friends on facebook right from your desktop! The app has a simple and cool interface, that makes it easier and faster to access facebook chat. Now you can chat directly from your desktop without the need to open facebook in a browser.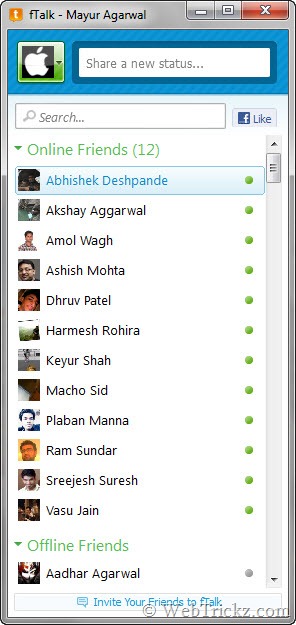 Key Features –
Free, fast and easy to use
Update your FB status right from the app
Notifies when friends come online
Lists both Online and Offline friends separately
Cool emoticons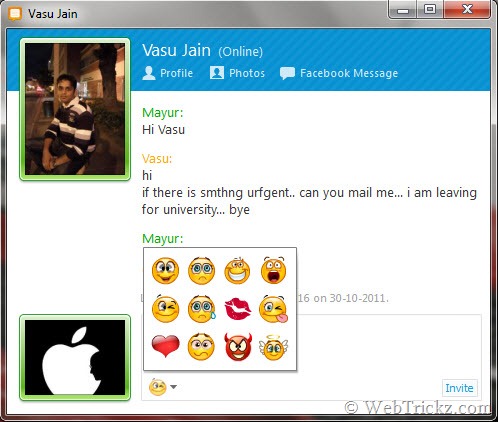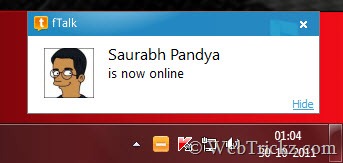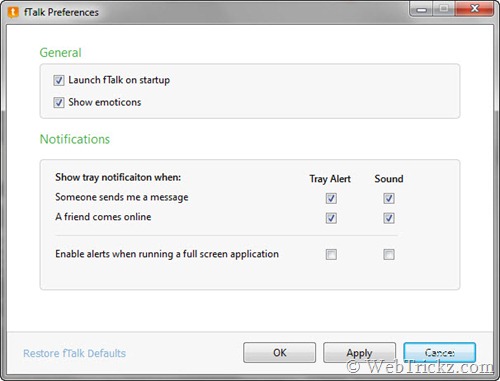 To get started, just download fTalk for Windows and install it. Then login with your Facebook logins and grant permission to the app when requested. That's it.
Download fTalk Free
Also See: Chit Chat for Facebook – Facebook Desktop Chat Client