AutoWallpaper is a free and small desktop wallpaper changing utility. It is perfect for users who want to change the wallpapers contained in certain folders. The wallpaper can be automatically changed based on user-defined time intervals or manually with just a single click of the mouse.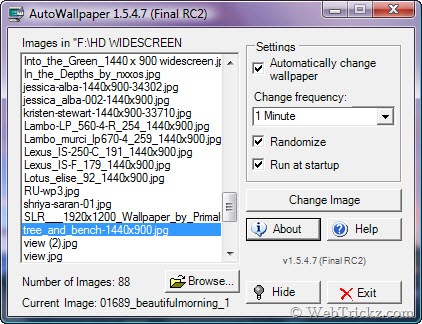 It is simple, as it doesn't have functions like select a particular file, delete images or preview option. To use it easily, just create a folder containing all your favorite wallpapers and then add that directory to AutoWallpaper.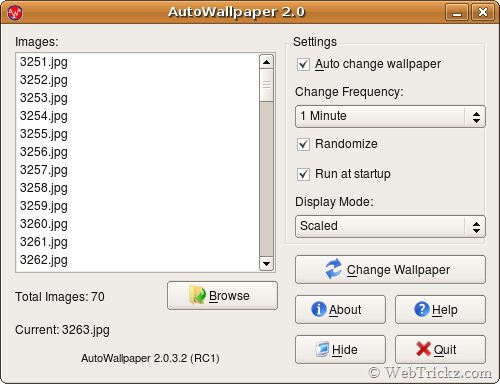 AutoWallpaper is currently supported by Windows (2k/XP/Server/Vista) and Linux (Ubuntu/Debian) with more OS support on the way.
Download Here (107 KB)