Get Foxkeh's April 2009 wallpaper with calendar
Foxkeh's monthly wallpapers reflect all four seasons in Japan. Choose from calendar or no-calendar versions for your desktop. Foxkeh is pictured here in the Shiretoko National Park getting ready for spring.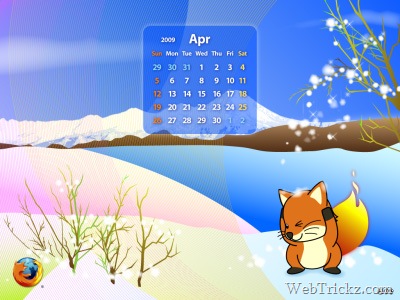 This wallpaper is available for download in a variety of resolutions, with and without a calendar (now centered to please Mac users).
http://www.foxkeh.com/downloads/wallpapers/
Get More Amazing  Desktop Wallpaper Calendar: April 2009