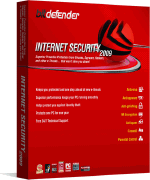 BitDefender Internet Security 2009 keeps your Internet-connected family safe, without slowing down their PCs. It locks out viruses, hackers & spam, while providing parental control and firewall protection.
BitDefender Internet Security 2009 Features:
Confidently download, share and open files from friends, family, co-workers – and even total strangers!
Protect your identity: shop, bank, listen, watch privately and securely
Guard your conversations with top-of-the line encryption
Connect securely to any network at home, in the office or away
Protect your family and their computers
Play safe, play seamlessly
Get fine-tuned performance from your computer
Now you can get 1 year Free Genuine license key of BitDefender Internet Security 2009 which costs $39.95
Follow the simple steps below to get it:
1.  Visit this page http://www.securitasdirect.es/antivirus_gratis.html
2.  On the left hand of the page, enter your Name in Nombre box, your valid e-mail address and click the Enviar Solicitud button.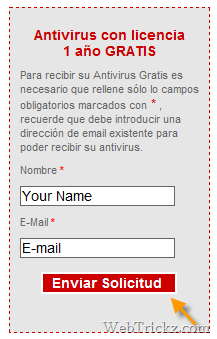 3.   Now check your email box for an email from ENVIARAUNAMIGO.COM with the subject Licencia antivirus de regalo. The license key is mentioned right after the sentence "Su número de licencia es".
4.  Download the latest version of BitDefender Internet Security 2009 bdis.msi (70.6MB) and install it.
5. Restart your computer.
6.  Click the option "I want to register the product with a new key" and enter the license key received.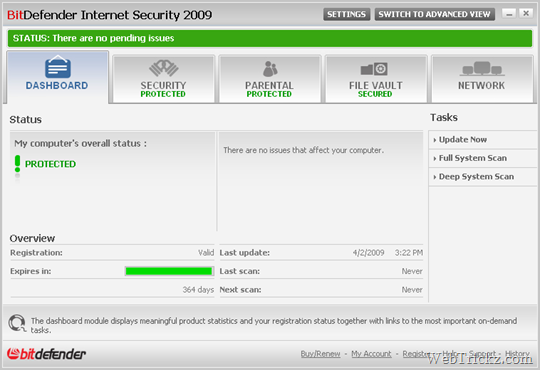 Enjoy Full Version of "BitDefender Internet Security 2009" for 1 year FREE !
Thanks Raymond for posting this great offer.