You must securely erase or delete your private and confidential data, before selling out your Hard disks or dropping it somewhere. This can be done easily using O&O SafeErase 3.
O&O SafeErase 3 provides the best solution for the secure deletion of sensitive data from your hard disk. You can securely and permanently delete files, folders and partitions with just one click of the mouse. It protects your computer from the unauthorized access by others to your alleged deleted files.
You can get a Free license key of O&O SafeErase 3 which costs around $29.95.
1) Just visit this Update Star Use promotion page.
2) Fill up the form with your details. In UpdateStar Premium Product Key box enter any value. ( I used 847562706 )
3) Upon completing, submit the form and your Free license key of O&O SafeErase 3 will be mailed to you within 5mins.
4) Go to O&O SafeErase 3 and enter your registered email and received license key to download the software.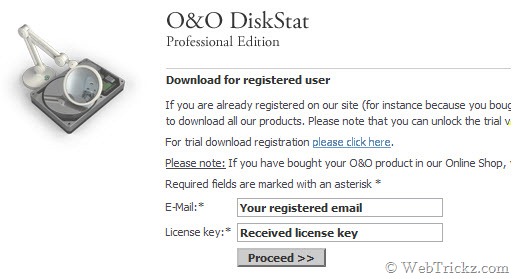 5) Enjoy!