K9 Web Protection from Blue Coat, is a Parental Control application which aims to provide your children's safety on the Internet. It offers free Internet filtering and control solution for home. K9 puts you in control of the Internet so you can protect your kids.

K9 has the ability to block porn, gambling, nudity, hacking, and other offensive content.
K9 does not replaces with your current Security Software. You must use it as an add on with your installed Antivirus or Internet Security.
You can Get a Free license of K9 by filling out the small form.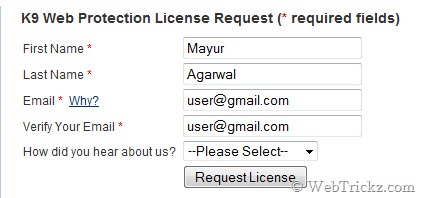 K9 Web Protection supports Microsoft Windows 2000, Windows XP, Windows Vista and Mac OS X 10.4.7 and higher.