The Seven Remix XP is a free application which transforms the Graphical interface of your Windows XP to the new & cool look of Windows 7. A great part of the resources of your system files are replaced. Files that contain icons, images, animations are extracts of Windows 7 to update your Windows XP interface to that of Windows 7.
It applies adjustments in the registry, it installs programs of third, skins and visual extras like sounds, styles, etc. It makes a backup of its archives in case that it needs to recover them. Seven Remix XP is easy to install and it is completely removable.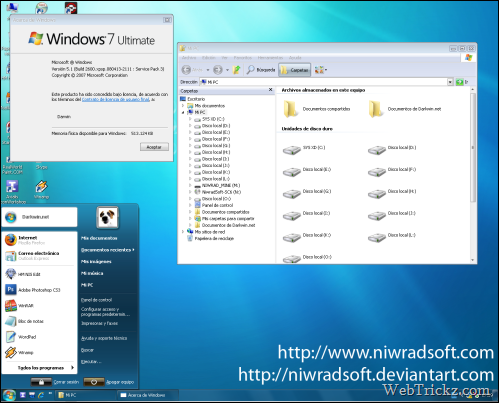 This installer is designed to work on the following operating systems and languages:
Windows XP (Home, Pro, RTM, SP1, SP2, SP3, Corporate)

Windows 2003 (Standard, Enterprise, Datacenter, Web, RTM, SP1)

Windows Media Center Edition (2003, 2004, 2005)

Windows XP Tablet PC Edition

All Language Versions

Does NOT work with 64 bit versions of Windows!