We've previously shared World's Biggest Dog in our post "World's Biggest" Wonders. 'Giant George' has now beaked all previous records, and is officially declared as Tallest or Biggest dog in the world by Guinness World Records!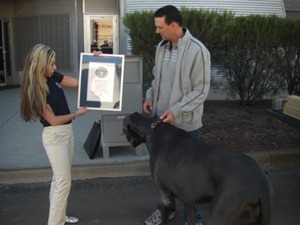 Giant George, is a Great Dane from Tucson, Arizona, USA, owned by David Nasser, is the new holder of the World's Tallest Dog title. The new 'largest dog' measures 109cm (3 ft 7 inches) from paw to shoulder, 220cm (7 ft 3 inches) from head to tail, and weighs 245 pounds as verified by a Guinness World Records adjudicator.
4 years old, born November 17, 2005
Great Dane
AKC Registered
Sleeps on a Queen Size Bed…alone
Consumes 110 pounds of food every month
Has to Bend Over to Drink Out of the Kitchen Faucet
Sits in a chair like a human
Pictures of Giant George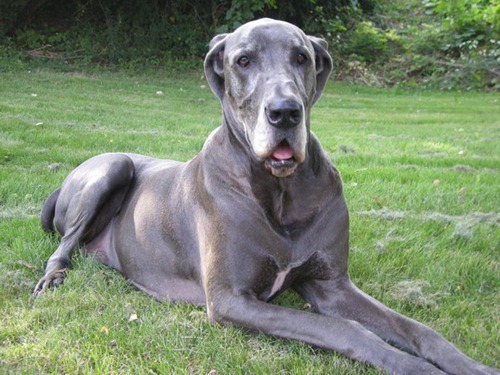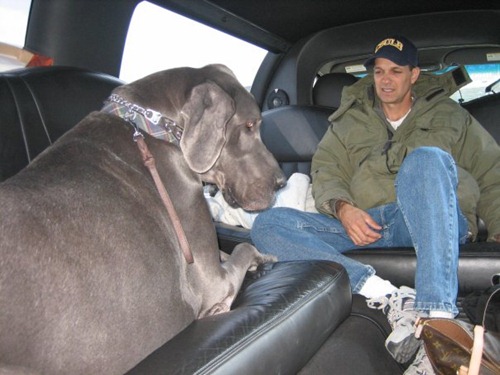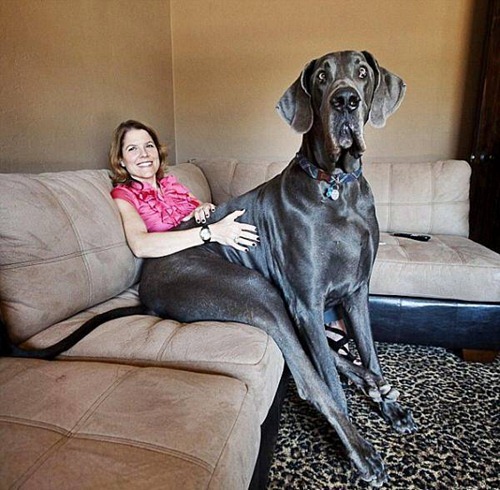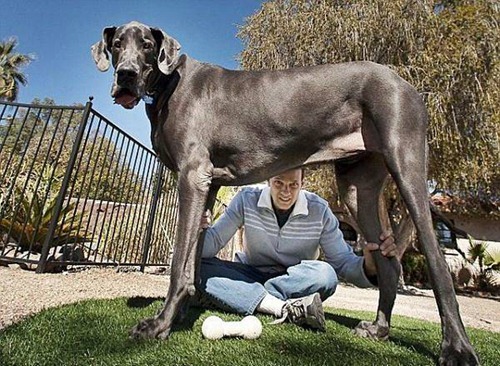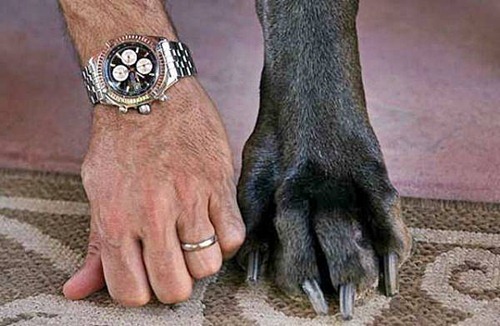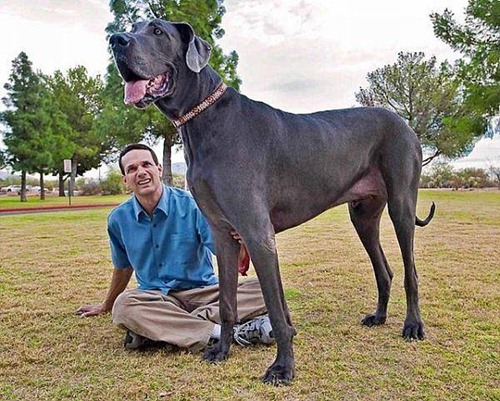 The owner has created a personalized website of his dog, along with a fan page on Facebook and profile on twitter.